STAINED

GLASS

WIZARD

HUMMINGBIRDS

BUY A UNIQUE GIFT OR A

BEAUTIFUL ACCENT PIECE

FOR YOUR HOME OR OFFICE

Here are some of our stained glass hummingbirds. 

Some of these can also be made into window inserts. 

You can choose the colors that are used. 

To choose the colors or if there is something special you want made which

you don't see here, give us a call and we will talk about it. 

Call, fax or email us: 

207-643-2666      fax: 207-643-2510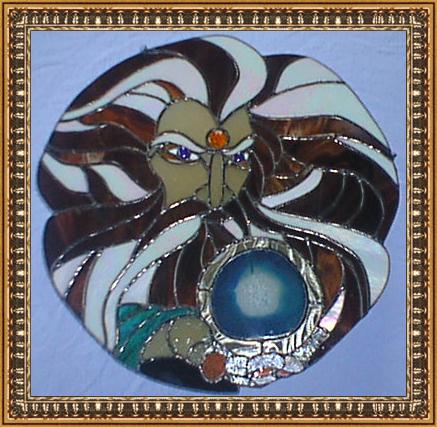 BUY THROUGH OUR WEB SITE USING PAY PAL

TO ORDER SPECIFIC COLORS OR FOR A CUSTOM ORDER,

CALL, FAX  OR EMAIL US.

WE ACCEPT MASTERCARD AND VISA

207-643-2666      FAX: 207-643-2510   

HUMMINGBIRD

5 in. high  $68

item #36A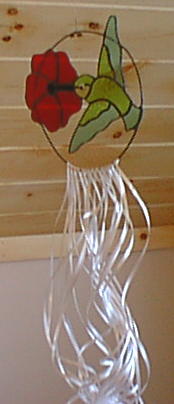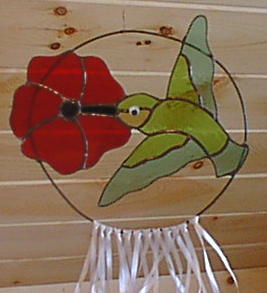 HUMMINGBIRD TWIRLER

9 in. high  $95

item #101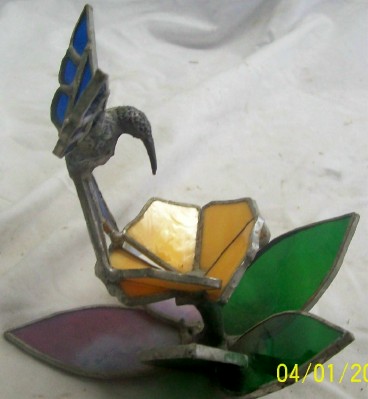 HUMMINGBIRD WITH FLOWER

5 in. high  $113

item #36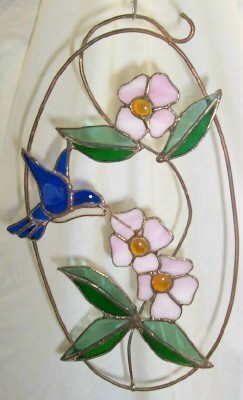 HUMMINGBIRD OVAL

9" x 11.5"   $119

item #263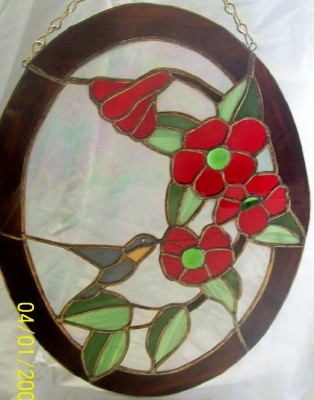 OVAL HUMMINGBIRD

10.25" x 13.5"   $276

item #321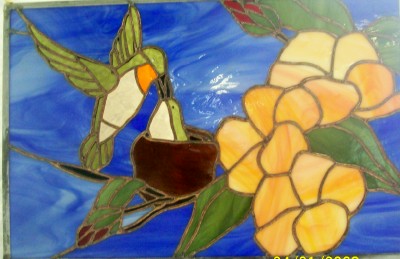 HUMMINGBIRD WITH BABY

15" x 10"   $270

item #337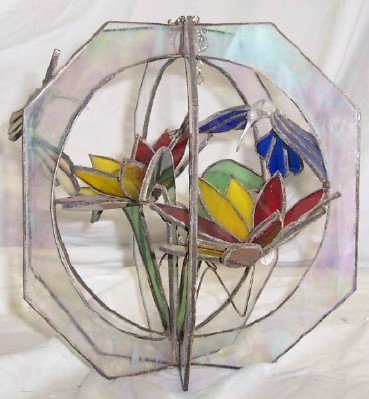 HUMMINGBIRD WHIRL

9" x 10" high  $198

item #351